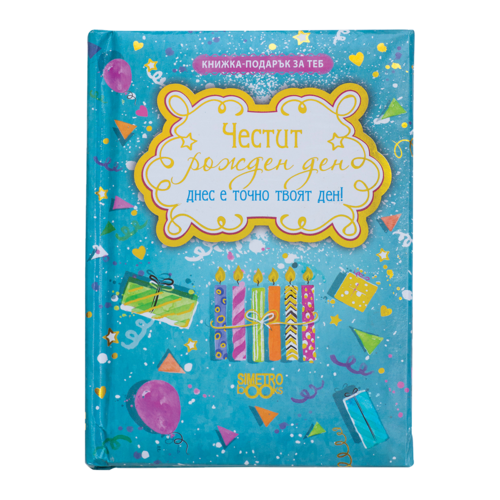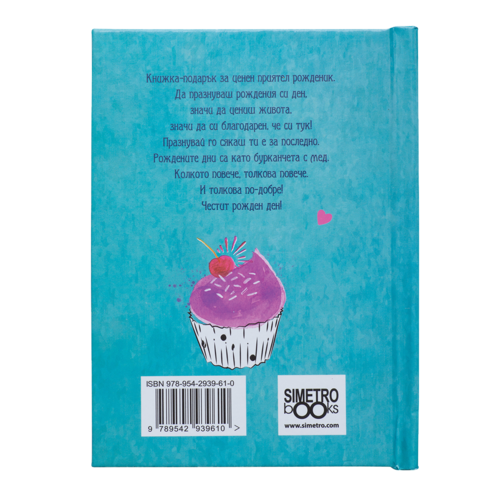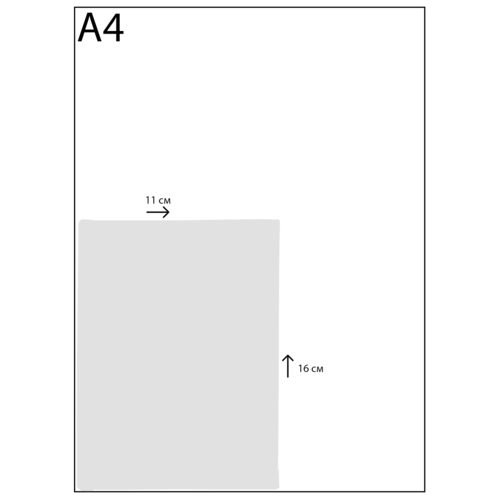 Book Gift for you | Happy Birthday. Today is exactly your day!
Dimensions

: 11 х 16 cm
9,90 BGN
not in stock
Free delivery (for Bulgaria over 25 BGN)
Description
Details
Payment methods
POS displays
Sometimes we can't find the right words to say the important things to our loved ones. The books from the "Gift for you" series will help you in these situations. Each book is a perfect combination of short, inspiring thoughts and beautiful hardcover illustrations - the perfect gift for any occasion.
Make the special day of a loved one even more wonderful with the book "Happy Birthday, today is exactly your day".
inspiring thoughts and beautiful illustrations
author's design
hard and voluminous covers
gold seal
place for inscription
| | |
| --- | --- |
| ISBN | 9789542939610 |
| Condition | New |
| Material | paper |
| Dimensions | 11 х 16 х 1 cm |
| Packaging dimensions | 11 х 16 х 1 cm |
| Weight | 145 gr. |
| Delivery time | 1-2 days |
| ategory | |
Similar products same reason - Birthday