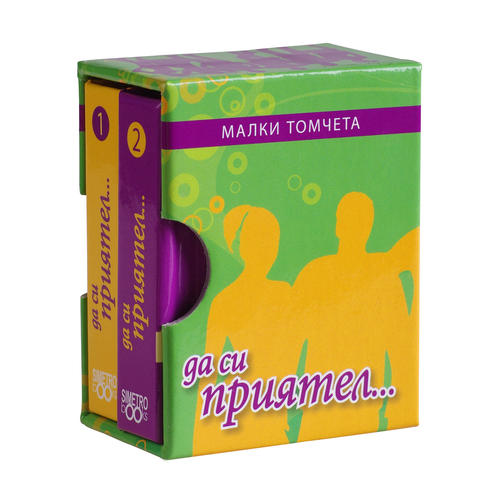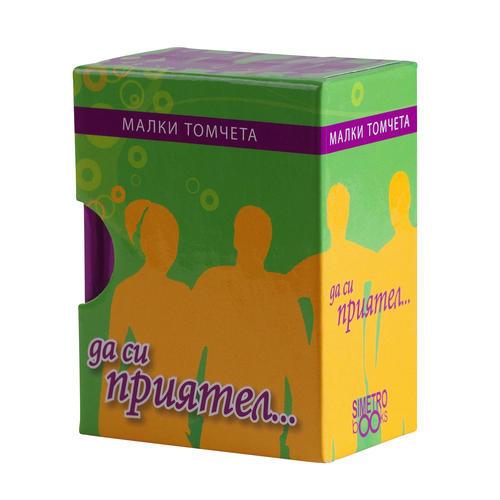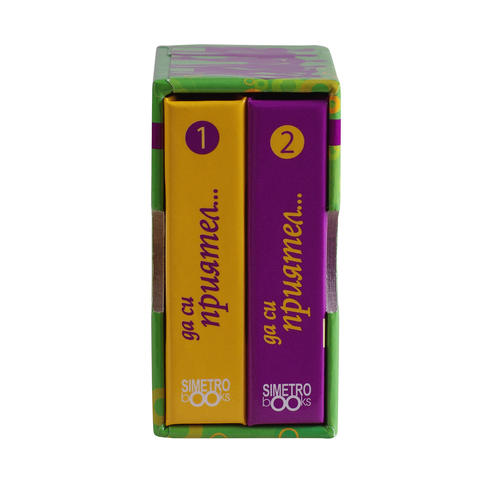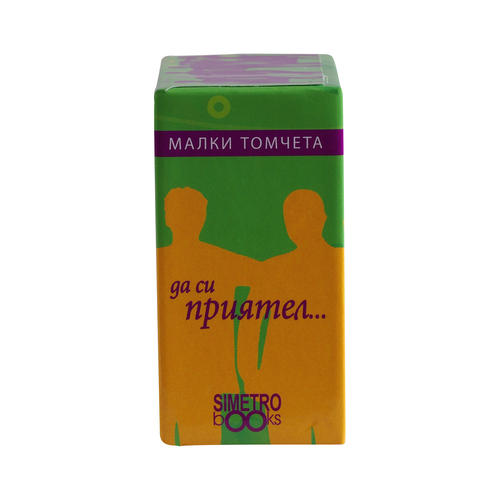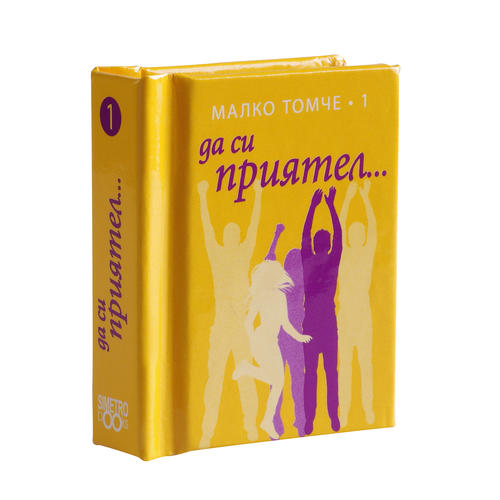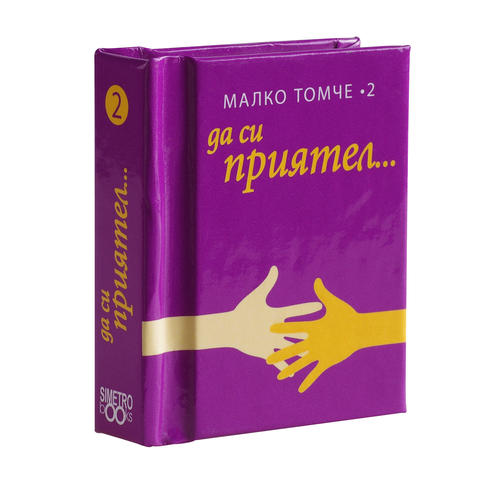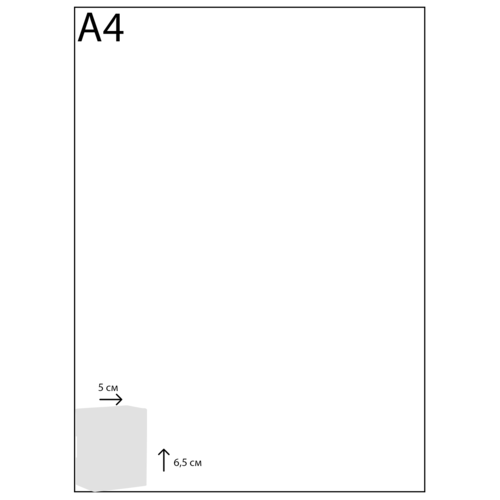 Small tomes | To be a friend...
Dimensions

: 5 х 6.5 cm
9,90 BGN
in stock
Free delivery (for Bulgaria over 25 BGN)
Description
Details
Payment methods
POS displays
Our series of Little tomes is charming and attracts attention! These books may be small in size, but they give so much joy. This is the perfect gift for various special occasions or when you are just thinking about someone and want to bring them a little happiness.
Set for the STRENGTH AND SIGNIFICANCE OF FRIENDSHIP.
pages with thoughts and quotes
author's illustrations
2 small tomes
box
place for inscription
| | |
| --- | --- |
| ISBN | 9789542939504 |
| Condition | New |
| Material | paper, cardboard |
| Dimensions | 5 х 6.5 х 3.3 cm |
| Packaging dimensions | 5 х 6.5 х 3.3 cm |
| Weight | 70 gr. |
| Delivery time | 1-2 days |
| ategory | |
Similar products same reason - Birthday